Past Performances
Inhuman Voices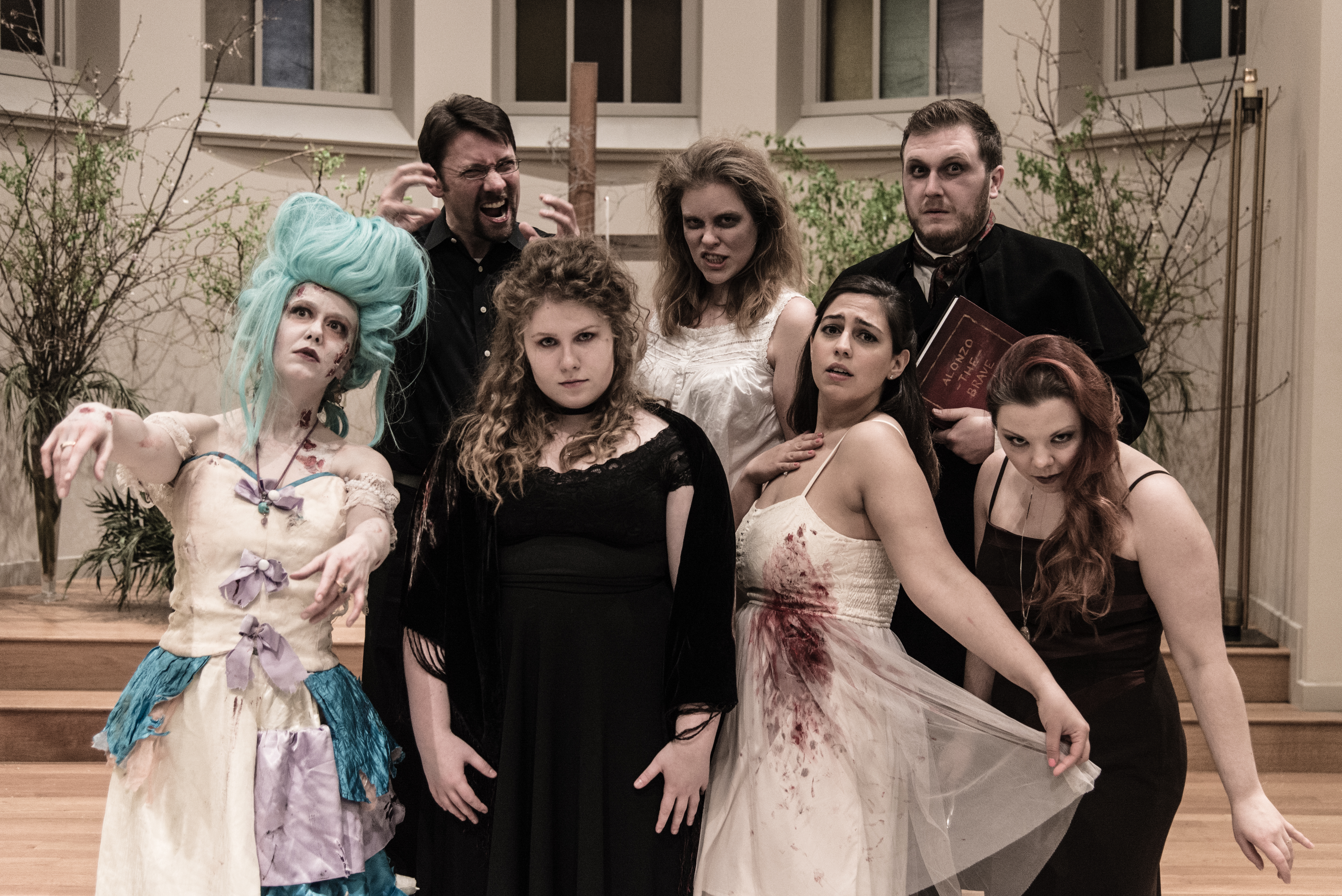 WholeTone Opera's first ever fundraiser was a spooky good time! WholeTone Opera thanks all of its generous patrons and the many collaborative artists who contributed to such a successful evening of song and wine. Patrons enjoyed a program of supernatural themed art song combined with stunning lighting and full costumes."
La Zombiata
By:
Jillian Flexner
Stage Director:
J. Deschene
Music Director:
Ian Garvie
Starring:
Christine Duncan, Nora Maynard and Garry McLinn
With:
Tim Ayers-Kerr, Aaron Emmanuel, Sara Haugland, Jeila Irdmusa, Cari Keebaugh, Teri Kowiak, Alana Lynch, Mary Parker and Jessica Rossi
Production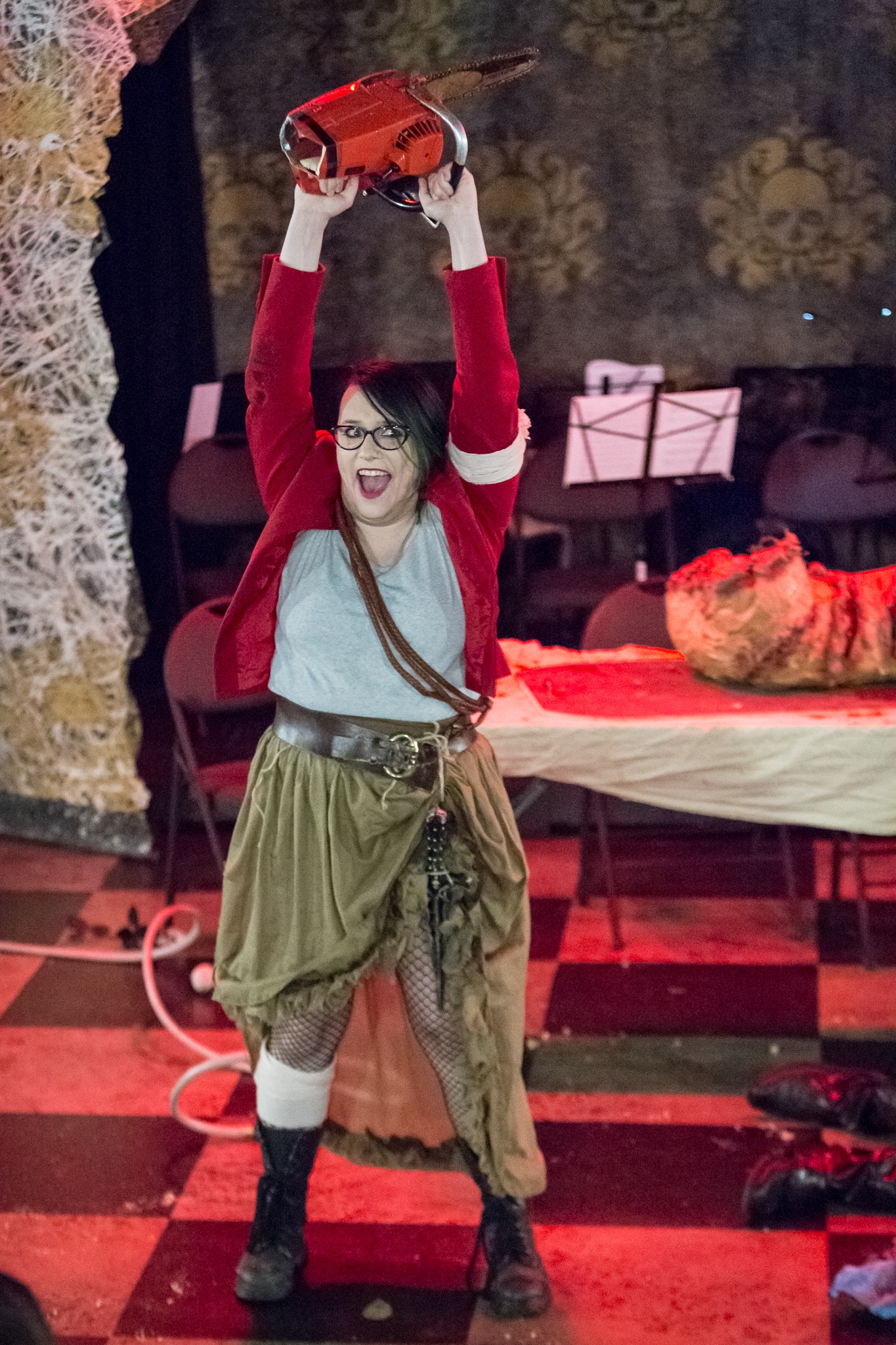 For our inaugural production, WholeTone Opera had a vision for a uniquely morbid Valentine's Day experience: La Zombiata by Jillian Flexner, a brilliant new comedic opera in one act based loosely on Verdi's La Traviata.
WTO's mission for this production was to ​immerse​ the audience in a romantic dystopia filled with brain noshing, ballroom dancing zombies. Our story begins in a Parisian penthouse infested an undead hoard lead by Xenobia, huntress of humans. As the minions mingle at a bloody ballroom, romantically inclined Christolpho meets the ravenous-yet-rapturous Philonia. Suddenly all-too-human emotions come into play, leading to chaos, comedy, and a splash-zone-worthy soiree.
We played to a sold-out, somewhat blood-soaked audience and rave reviews!